Another fragnance that was on my wishlist besides "Wonderstruck" by Taylor Swift was "Lovestruck" by Vera Wang (what a coincidence that the names look so much alike, hehe). Β I admit that one of the factors that I was interested in this fragnance is that Leighton Meester is the face of "Lovestruck" by Vera Wang. Also, the bottle is so pretty (just like "Wonderstruck).
Once again, it wasn't easy to describe a fragnance but when Β it is though? It's Vera Wang's interpretation of being madly in love, she was inspired by a modern twist on Romeo and Juliet.
Here are some Β of my photos and my opinion about it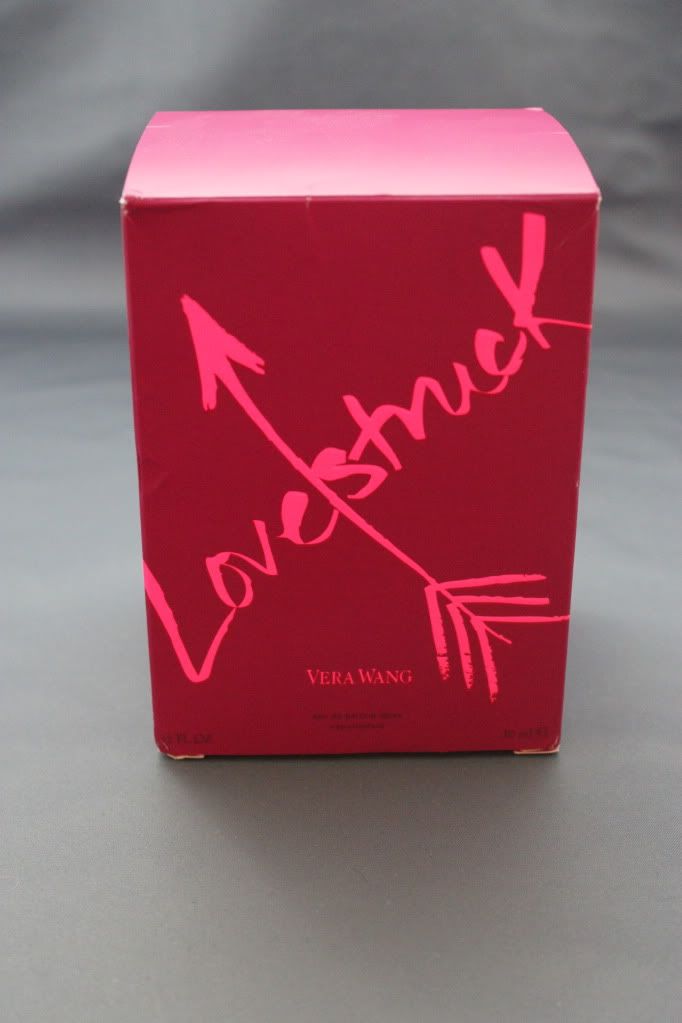 The packaging

The pretty bottle, look at the flowers on top and the decoration around it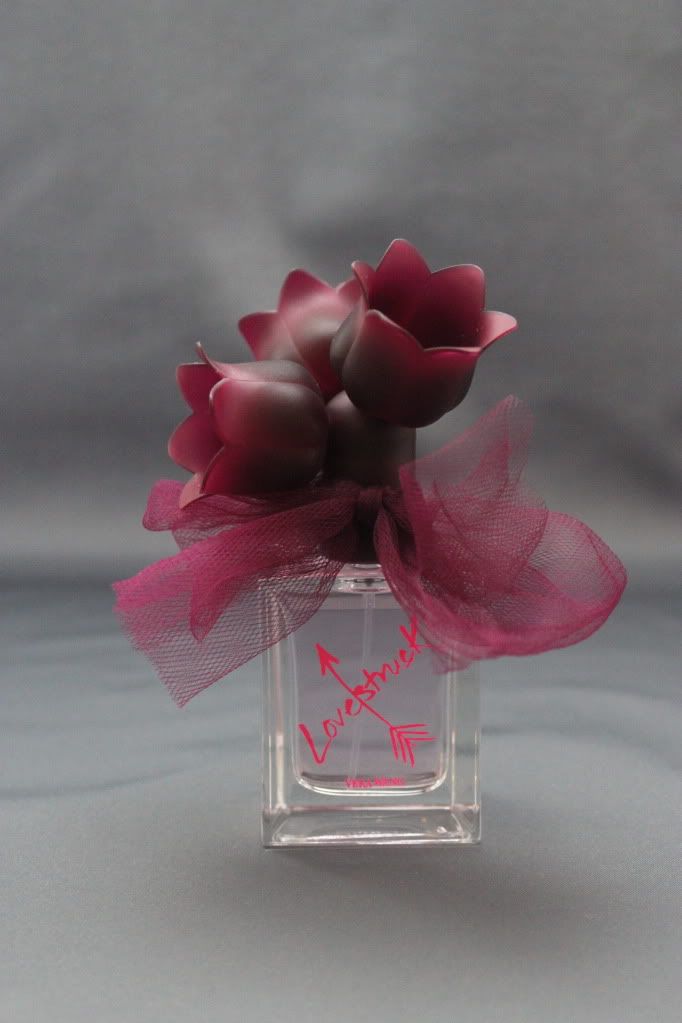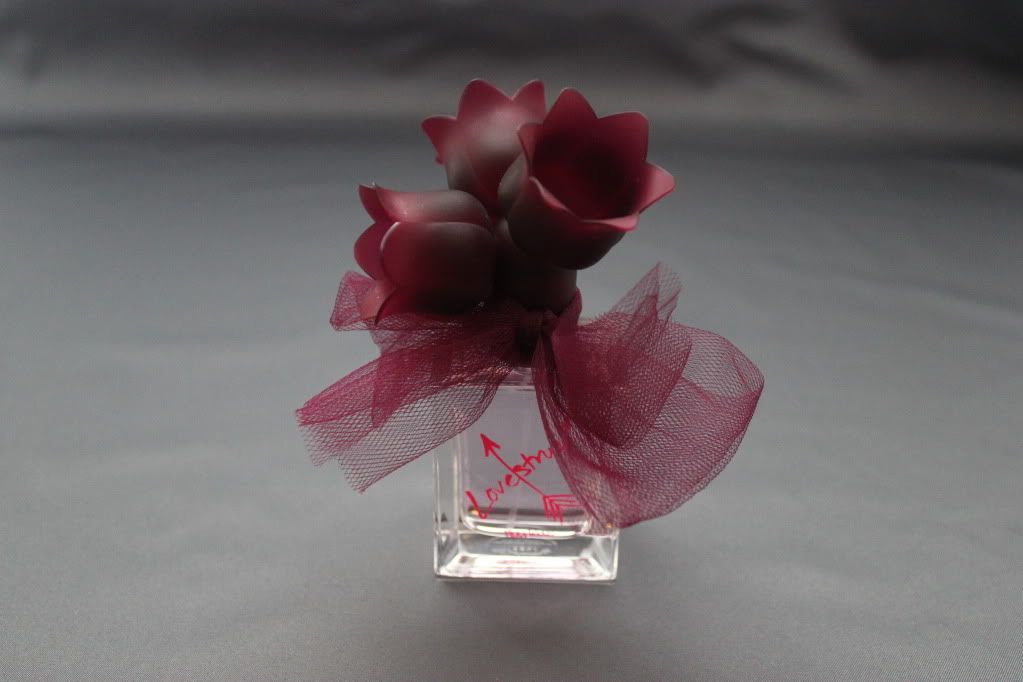 My thoughts about the scent:
The first time I smelled it, I could notice directly that this fragnance it slightly less sweeter than "Wonderstruck" by Lovestruck. It's more citrus like, it's fresher and lighter, but that doesn't take away the fact that I like this fragnance as well. After the citrus scent, you can smell the scent of roses or flowers and in the end you smell the scent of nuts or like it says as the base notes sheer musk and precious woods.
My mom's opinion: she liked this fragnance and she herself personally liked it more than "Wonderstruck" by Taylor Swift. She likes this one more simply because of the fact that this one is not so sweet as "Wonderstruck".
When I hear the name "Lovestruck" I indeed think about being madly in love just as Vera Wang herself interprets the fragnance. The name of the fragnance just says it already.
I think this fragnance is suitable for any occasion but maybe especially when you go out or when you go on Β a date but I personally would wear it whenever I would like to.
The fragnance is also more mature you could say than "Wonderstruck". It's from the wedding dress designer Vera Wang and she is known for her luxurious and sophisticated style. This fragnance has a feminine, romantic and spontaneous style.
The notes:
Pink Guava, Mandarin, Tuberose, Lotus Blossom, Precious Woods, Sheer Musk
Leighton Meester talking about Vera Wang's Lovestruck
The prices:
I purchased this fragnance atΒ http://www.escentual.comΒ as I couldn't find it in my own country. In the UK, you can buy it at Boots and Harrods for example and I have also seen it on the Sephora website.
I got the 30 ml forΒ Β Β£29.00 (exclusive shipping costs)
Then there is 50 ml forΒ Β£48.00 (exclusive shipping costs) and the 100 ml forΒ Β£62.00
I received my order fromΒ http://www.escentual.comΒ quite quick, I received it within 3-4 working days and I got some nice little extras from them. You can find all the "Lovestruck" sizes on their website here.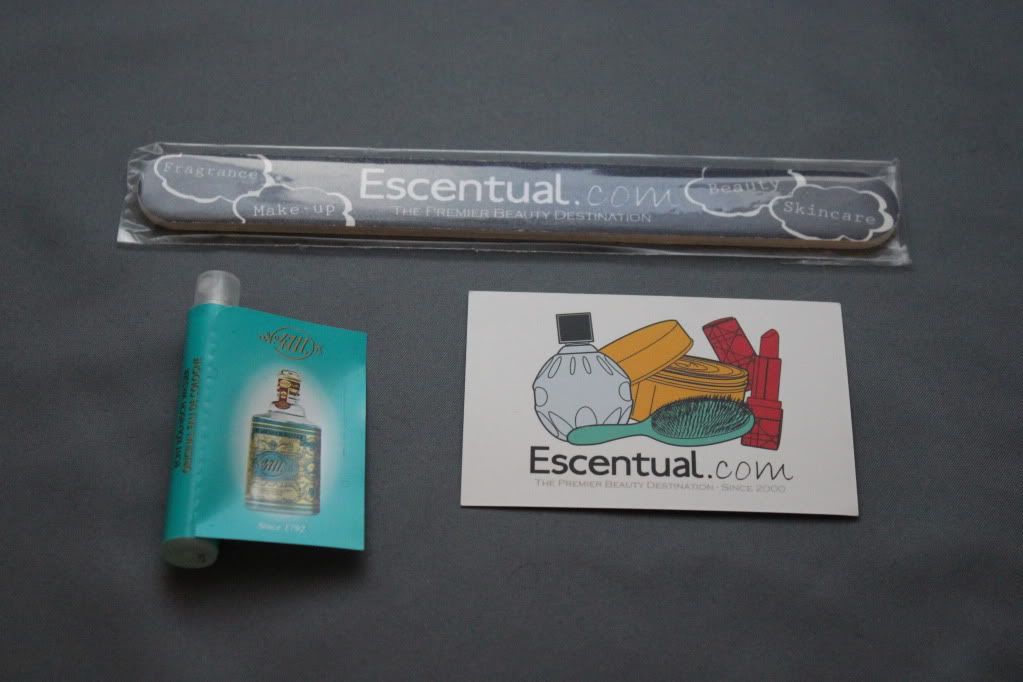 Received a nail file, a fragnance sample and their visit card fromΒ http://www.escentual.com/
The "Lovestruck" commercial with Leighton Meester in it
Do any of you have this fragnance and if not, does this fragnance sound interesting to you? And have you ever heard ofΒ http://www.escentual.com?
Xoxo